Harriman Park, NY


Event/Permit Application

Seasonal Road Closure Alert: Tiorati Brook Road, Arden Valley Road, Exit 16 on the Palisades Interstate Parkway to Lake Welch Drive all closed December 1, 2013 to April 1, 2014. The only portion of Lake Welch Drive that remains open is from Seven Lakes Drive to St. Johns.

If Bear Mountain is the flagship of the Palisades Interstate Park system, Harriman is its heart. Consider its scale: with more than 44,000 acres, it is PIPC's largest park. Consider its location, too: Harriman is bounded on the north by Bear Mountain State Park and the U.S. Military Academy at West Point, and on the south and east by Sterling Forest State Park. Finally, consider its history: the park bears the name of the Harriman family – Edward Henry, the railroad baron, his wife Mary, and their sons Averell, PIPC Commissioner and New York Governor and Roland, PIPC Commissioner – whose fortune contributed mightily to the early achievements of the Commission.

Over the years, several improvements have been added to foster recreation at Harriman: three sand beaches, wheelchair accessible fishing, cross-country skiing facilities, picnic areas, campgrounds, and a network of children's camps, to name a few. And yet, much of the park remains undeveloped and provides habitat for a rich variety of wildlife. Blessed with wooded hills and valleys, crystalline lakes and reservoirs – 31 of them! – scenic vistas and vantage points, Harriman is also a hikers' paradise. It boasts over 200 miles of trails, including segments of the Appalachian Trail and the Long Path.



For more information contact us at 845-786-2701. Parking is $8 per car. Buses need a permit.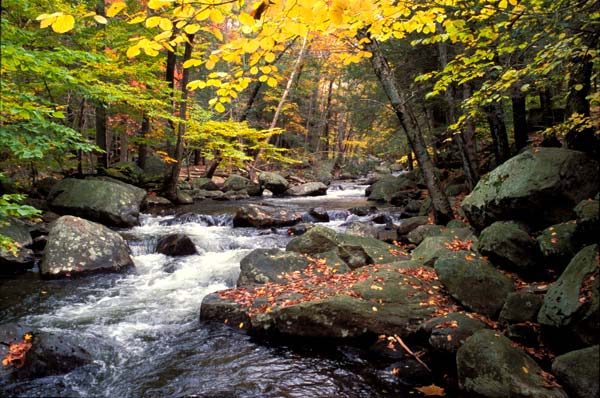 For a detailed sign panel on Harriman State Park trails and the Appalachian National Scenic Trail, refer to PDF file below.


VIEW PDF
CLICK HERE FOR DIRECTIONS
Anthony Wayne Recreation Area
Park Map



Named after General "Mad" Anthony Wayne, who led a successful midnight assault against the British garrison at Stony Point in 1776, the Anthony Wayne Recreation Area has greeted bikers, picnickers, and concert-goers for almost 50 years. When it opened, in June, 1955, the Area's central features were the pools and bathhouse, which proved so popular that their capacity had to be expanded from 1,800 to 3,600 only two years after opening. The following year the picnic and parking lots were expanded to accommodate an additional 5,000 people and 1,200 cars.

Unfortunately, due to financial constraints, the swimming pool and bathhouses have been removed. Today, the Area's 35 acres, located five miles from Bear Mountain, attract bikers, hikers and picnickers, and are the site of various summer events.



For more information, contact us at 845-942-2560.



CLICK HERE FOR DIRECTIONS
Beaver Pond Campground
Beaver Pond Campground adjoins the Lake Welch Beach within Harriman State Park. The 138 site campground includes tent and trailer sites, as well as accommodations for RVs up to 35 feet maximum. Comfort stations, showers, laundry facilities, a playground and a dumping station are available amenities for campers.

The campground is a great spot for overnighters to then utilize Harriman Park for hiking, fishing, boating and swimming.



Campground Rules and Regulations




Book Your Site



CLICK HERE FOR DIRECTIONS
Group Camps


Early in our existence, PIPC realized its special position to be socially responsible toward the less privileged. One of the largest and most significant categories of improvements in Harriman State Park reflects these responsibilities.

The Commissioners believed that parks should be for all people, particularly for the underprivileged, who had little leisure time and no easy access to fresh air. Accordingly, beginning in 1906, the Commission put together social programs for the relief of the urban poor. The essence of these social programs was the group camp – tents and cabins, with facilities, to make the outdoors accessible to those who could barely afford to take time off.

With the Commission providing land and funds to construct the first of approximately 100 camps around 13 mountain lakes, the Park's previously undeveloped rugged space became an outlet for the ever-expanding urban population of metropolitan New York. In time, thousands of disadvantaged inner-city women and children were coming to the park every summer for a 2-week camp "vacation" to experience nature and return to the city better nourished.

Early supporters of the Group Camps included Jacob Riis, Jane Addams, the YMCA, the YWCA, almost every religious denomination, and the Boys and Girl Scouts of America.

The group camp program coincided with the construction of a series of dams designed to create larger bodies of water from existing lakes and swamps. That program, which began at Carr Pond in 1913, gave Harriman State Park 12 new lakes in 15 years (adding 3,000 acres to the water surface), and multiplied the recreation possibilities available to group campers. Lake Stahahe, for instance, was created from Carr Pond in 1913, and became the site of a large Boy Scout group camp the same year. Dammed in 1915, Little Long Pond produced the three Kanawauke lakes, which were chosen as the site of two group camps in 1922. The previous year, Lake Cohasset, in the Arden Valley, had also been dammed, creating a 97-acre lake now known as Upper Cohasset (to distinguish it from Lower Cohasset, created in 1920.) Two group camps were built there in 1921.
The group camps program inspired similar endeavors in national and state parks.

Today, non-profit organizations, in collaboration with the Commission, manage the 32 surviving lakefront children's relief camps in Harriman State Park, bringing hope, learning, and a chance to experience nature to more than 4,500 children every day.



For more information, contact us at 845-351-4245.



CLICK HERE FOR DIRECTIONS
Lake Tiorati
Park Map



The sale of Island Pond Fishing Access keys will be delayed due to ongoing construction in that area. Please call 845-351-2568 for updates.

Lake Tiorati is conveniently located along Seven Lakes Drive in the northern section of Harriman State Park. This scenic area provides its patrons with numerous trailheads for hiking, including a section of the Appalachian Trail and the Long Path, and a picnic area with grills and tables. At the northern end of the lake, a beach offers swimming from Memorial Day through Labor Day. The bathhouse in this area provides showers, restrooms, and vending machines for the public. Road cycling is very popular in this section of the park because of the beautiful surroundings. Lake Tiorati is one of the largest lakes in Harriman and is very popular for boating, by permit, and fishing. The area offers wheelchair accessible fishing. This facility also offers, by permit, rustic group campground facilities.

In the neighboring areas, Lake Silvermine and Lake Kanawauke, fishing is permitted and boat launches are available to boaters with PIPC boat permits. Picnic areas with grills and tables are available on a first-come, first-served basis. Restroom facilities are available year-round at Lake Silvermine. There is also a great wintertime sledding hill at Silvermine. Swimming is not permitted in either area.



For more information, contact us at 845-351-2568.
OPERATING SEASON: Open year round. Parking is $8 per car.



Swimming Information- CLOSED FOR THE SEASON

CLICK HERE FOR DIRECTIONS
Lake Welch
Located on the north side of a lake 1,015 feet above sea level in the upper section of the ancient Ramapo Mountains, Lake Welch Beach is, by any standard, an imposing recreation center: its beach is 2,850 feet long; and its parking lot can accommodate 3,200 cars. Fifteen thousand visitors can be accommodated at one time. Activities at Lake Welch Beach include picnicking, fishing and swimming.

Originally a small body of water with farmland around the edges, Lake Welch (formerly known as Beaver Pond) became the large lake that it is today when a dam was completed in 1942.

In 1947, the Commission re-dedicated the area to the memory of the Commission's first General manager, Major William Addams Welch. He worked for the park from 1914 to 1940. Welch is considered by many to be the father of the state park movement. He gained worldwide respect with his work in the planning for the development of several U.S. national parks, including Shenandoah, Yosemite and Yellowstone National Parks and parks in Europe, South America and New Zealand. Educated as a "landscape engineer", Welch specialized in land planning and preservation and the design of recreation facilities and programs. He spearheaded the blazing of the Appalachian Trail, the development of the various park facilities in both New jersey and New York, the construction of the group camps, and the design of the Palisades Interstate Parkway.




Seasons/Hours: Open year round. Pets not permitted.
For more information, please contact us at 845-947-2444.
Parking is $8 per car. Buses need a permit.



Swimming Information- CLOSED FOR THE SEASON

CLICK HERE FOR DIRECTIONS
Sebago Beach
Sebago Beach is CLOSED due to hurricane damage.

Lake Sebago Beach in Harriman State Park is a day use facility open from mid June through Labor Day. Sebago Beach contains a _ mile sandy beach with a protected swimming area in the lake. There are three large picnic groves providing shaded and sunny areas to enjoy the day. Picnic tables and barbecue grills are provided on a first-come, first-serve basis. There is a playground, and two large playfields on site, for outdoor games. A newly remodeled bathhouse provides restroom facilities, changing areas and showers. Fishing is permitted with an appropriate New York State fishing license. A boat launch is located on Lake Sebago, which provides non-motorized vessel access with an approved PIPC/ OPRHP boat permit.

CLICK HERE FOR DIRECTIONS
Sebago Cabin Camping
The Sebago Cabin camping complex is located on Lake Sebago. It is open from mid-April through Columbus Day. The Sebago Cabin area consists of 40 rustic cabins, located in a serene wooded setting with each cabin offering a fire ring and picnic table. The Sebago Cabin area also has a playground, basketball hoop, horseshoe pit, private swimming area, boat rental, game room, and educational programs. Two of the 40 cabins have recently been remodeled and upgraded to full service cottages, which offer all the comforts of home.



Book Your Site



CLICK HERE FOR DIRECTIONS
Silvermine Picnic Area
As the Park developed in the 1920s and 1930s, the public's enthusiastic response sometimes overwhelmed the available facilities. Winter recreation is a case in point. By 1941, the increasing popularity of winter sports had focused attention on the need for more adequate facilities in the Bear Mountain and Harriman sections of the Park. The existing facilities, at Bear Mountain and the incomplete Old Silvermine Ski Tow, about five miles southwest of the Bear Mountain Inn, had been overtaxed the previous winter.

Lack of space precluded expanding winter sports at Bear Mountain; but Silvermine appeared capable of expansion into a large-scale development. Plans were prepared for providing for parking lots for 1,000 cars, a 15-acre open ski slope for beginners, the improvement of expert and intermediate ski trails, a shelter and refreshment stand, comfort stations, and other necessary facilities to provide a complete development. Unfortunately, the vagaries of the northeast weather forced the closure of the Silvermine Ski Center in the 1970s.

Today at Lake Silvermine, fishing is permitted and boat launches are available to boaters with PIPC boat permits. Picnic areas with grills and tables are available on a first-come, first-served basis. Restroom facilities are available year-round. There is also a great wintertime sledding hill at Silvermine. Swimming is not permitted.



For more information, please contact us at 845-351-2568. Parking is $ 6 per car on weekends.



Virtual Tour of Silvermine

CLICK HERE FOR DIRECTIONS
Tiorati Workshop for Environmental Learning
The Tiorati Workshop promotes science and environmental education in diverse and high-need urban schools. A collaborative venture of Bank Street College and the Palisades Interstate Park Commission, its goal is to help students develop science literacy and critical academic skills while fostering a love and appreciation for the natural environment. Workshop staffers and teachers integrate environmental science and concepts directly with the classroom curriculum; teachers lead children's explorations of natural environments throughout the year and across the curriculum, not just during stand-alone fieldtrips. The Mary W. Harriman Foundation supports the Workshop with funding that enables PIPC to transport children from inner-city schools to the Workshop at Lake Tiorati.



For more information, please contact us at 845-351-2568.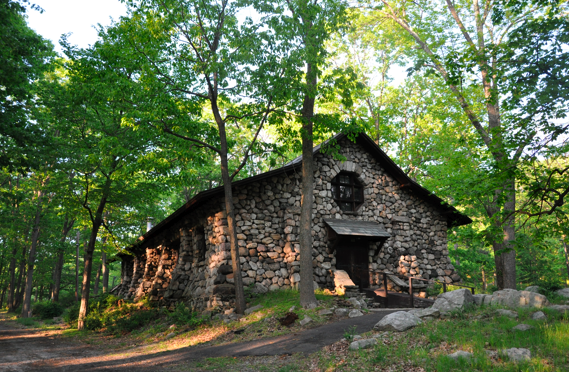 CLICK HERE FOR DIRECTIONS
Visitor Center
Going our way? The Park Visitor Center sells trail and road maps, hiking and travel guides, local history and nature books, puppets, posters, film, coffee, snacks, NY fishing licenses, Empire Passports, and all things Hudson Valley.

CLICK HERE FOR DIRECTIONS