Renovate Fort Lee Historic Park


Perched high above the Hudson River with spectacular views of the George Washington Bridge and Manhattan, Fort Lee Historic Park is more than just 33 acres of beautifully landscaped parkland with a Visitors' Center & Museum, a reconstructed 18th-Century soldier's hut and campsite and reconstructed gun batteries. It is the site of a fort that played an important role in the American Revolution during the British campaign to control New York City. The park was built in 1976, the largest project in New Jersey to commemorate the country's 200th birthday.

To tell that story with all of the color and verve it deserves is the goal set by the Palisades Parks Conservancy. Specific projects that have been chosen to achieve that end include reconstructing an Officers' Quarters and Munitions Building, upgrading the Visitor Center exhibits, and creating a new outdoor interpretation area.

When work is complete, Fort Lee Historic Park will come to vivid life to provide our many visitors a better understanding of the American Revolution.

In conjunction with the studies performed by the 225th anniversary of the American Revolution Commission established under New Jersey Executive Order 116, signed on July 3, 2000 and the National Park Service Study, authorized by Congress regarding the Crossroads of the American Revolution in New Jersey major improvement of Fort Lee Historic Park need to be undertaken. Both of these studies focused on the importance of various Revolutionary War sites throughout New Jersey, which included Fort Lee Historic Site as an important location for interpretation of the Revolutionary War, not only unto itself, but in the context of the interrelated Revolutionary War activities of the study region.

The objective of the renovation project is to implement an interpretive plan for the Fort Lee Historic site and its connection to Revolutionary War.

Fort Lee Historic Park Capital Improvement Funding Needs:

Renovation/Restoration Gun Batteries $ 550,000
Refurbish and Replace Visitor Center Exhibits $ 400,000
Reconstruction of Officer Quarters and Munitions Buildings $ 450,000
Outdoor Interpretive Exhibits $ 150,000
Site Work Improvements (vista restoration & restrooms) $ 150,000

Total $1,700,000


The Palisades Parks Conservancy is a non-profit corporation exempt under section 501(c)(3) of the Internal Revenue Code. Membership is welcome. Donations are tax-deductible. Contributions should be sent to the Palisades Parks Conservancy, Administration Building, Bear Mountain, NY 10911 USA. 845-786-2701. Or you can use our secure Web site membership link.

CONTACT US
BECOME A FRIEND
BACK TO PROJECTS
BACK TO TOP
Current Projects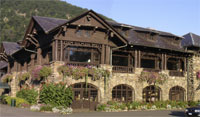 Since our founding over a century ago, the Palisades Interstate Park Commission has depended on donations as well as public funds for financial support to meet our mission to promote and expand the preservation of natural, historical and cultural resources. These donations enable us to conserve and protect open space and wildlife habitats, improve facilities and enhance programs and services for our visitors. Today, the need is greater than ever.

Palisades Parklands
Map Guide
MAP
Palisades Interstate
Park System
MAP
Bear Mountain
Attractions
MAP
Bear Mountain
Suggested Hikes
MAP